Vers codium zeewier
Artikelnummer: 35000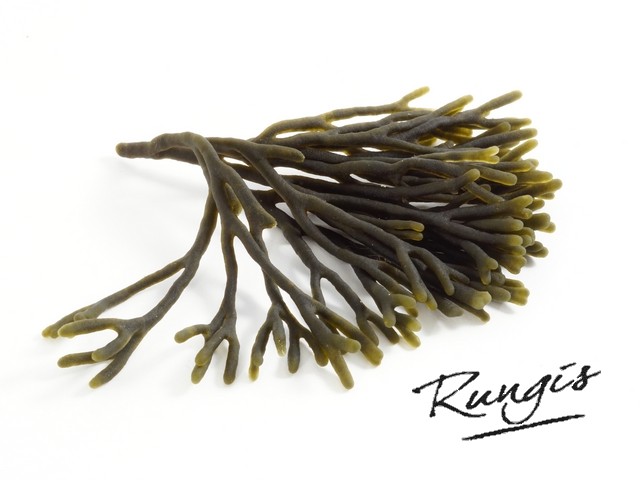 Vers codium zeewier
Artikelnummer: 35000
Het zeer typerende uiterlijk van deze groenwiersoort kun je niet missen. Stevige, vertakte planten die rechtop staan. De takken van codium zijn buisvormig, sponsachtig en tot ca. 5 mm dik.
Deze heerlijke zeegroente leent zich perfect om ijs van te draaien of olie van de maken. Door zijn volle smaak een van de toppers onder de algen.
---
Herkomst
Meer informatie
Door het 'wild snijden' van Jan Kruijsse wordt vers zeewier beschikbaar voor de Nederlandse chefs. De wieren worden op bestelling voor je gesneden. Zo ook de codium, die ook wel viltwier wordt genoemd. Deze naam is duidelijk, de hele plant is namelijk bezet met een dons van kleine haartjes.
Nationaal Park de Oosterschelde is een natuurgebied met zeer goede waterkwaliteit. Het resultaat is het meest zuivere zeewier, in het wild gesneden. En kwalitatief beter dan gezouten of gedroogd zeewier.
Het gebruik van zeewier wordt vaak geassocieerd met de Japanse keuken. Wat veel mensen niet weten is dat er ook in Europa een lange traditie op het gebied van zeewieren is. Zeewieren zijn juist prima inzetbaar in de Franse en Nederlandse keuken. Denk hierbij aan stamppot, salade, of kort gestoofd.